Kwik 3.5.0,  KwikSamples and Kaboom now include the zxp file for photoshopCC2014. Please use the zxp file in CC2014 folder with Adobe Extention manager for photoshop CC 2014.
Current photshop CS5, CS6 and CC users, CS folder contains the zxp file.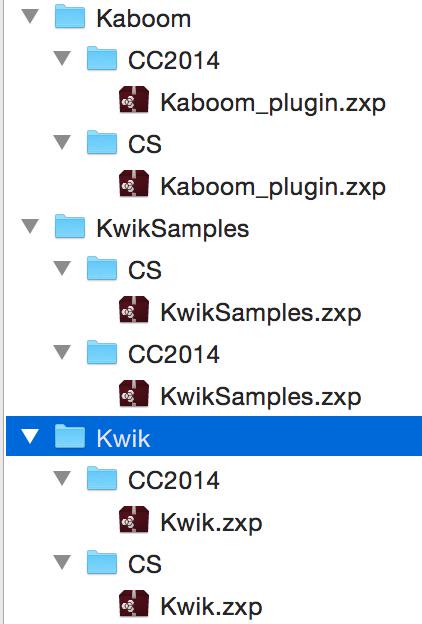 Kwik3.5 is the major release for Photshop CC 2014.
For CS5, CS6 and CC, the following minor modifications are patched.
 layer properties window height
 linear animation nill check